West Central Connecticut TRIAD & SALT Council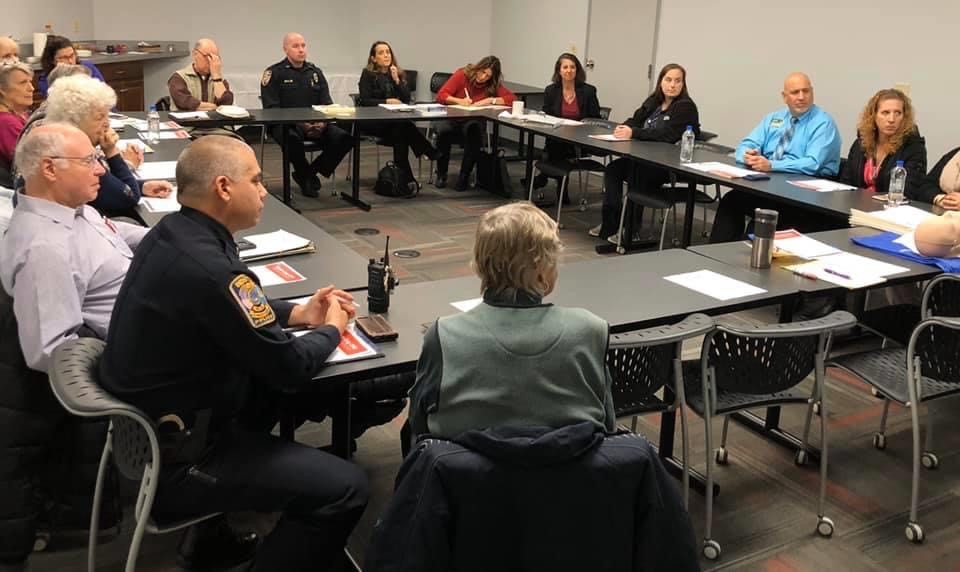 TRIAD is a national organization that initially started with the National Sheriffs' Association, the International Chiefs of Police, and the American Association of Retired Persons (AARP) in 1988. Currently, 47 states are involved in this program. TRIAD is a community policing initiative between seniors, law enforcement, and service providers to increase safety through education and crime prevention. Its goals are to:
Reduce criminal activity which targets seniors

Alleviate seniors' fear of victimization

Build confidence and improve the quality of life

Enhance the delivery of law enforcement services to older persons

TRIAD was organized by the United Way of West Central Connecticut in partnership with our local towns of Bristol, Burlington, Plainville, and Plymouth, and their police departments and senior centers. The following organizations are also involved with TRIAD: Asbury Methodist Church, Bristol Health; Bristol Housing Authority; Bristol-Burlington Health District; Community Emergency Response Team (CERT); Connecticut Community Care, Inc.; Countryside Manor of Bristol; Main Street Community Foundation; People's Bank; The Pines; Refuse to Be a Victim and the Retired and Senior Volunteer Program (RSVP).
In more recent years, TRIAD has been a resource to United Way of West Central Connecticut's Senior and Law Enforcement Together (SALT) Council. SALT Council is TRIAD on a community level. United Way of West Central Connecticut's SALT Council determines the needs of the community's senior population as they relate to crime prevention and safety awareness, and coordinates activities to meet those needs. The Council, with professionals that provide services to the senior community, is to find ways to minimize the difficulties seniors face in a changing world. Several SALT members include Anthem Blue Cross and Blue Shield; area assisted living facilities; Bristol Health; home care and hospice services; local human and social services; rehabilitation centers and Wheeler Clinic.
If you wish to attend SALT Council meetings,  please contact Nancy Micloskey at United Way of West Central Connecticut at 860-582-9559 X 402 for more information and meeting dates/times. New members are always welcome.